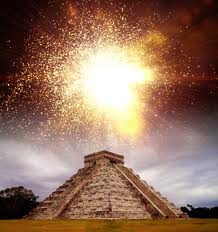 What is in store for the years after the end of the Mayan Calendar? What do the stars say about what might happen following the end of the world as we know it?
E. Alan Meece's record of predictions makes him the natural prophet to turn to for some answers. Author of Horoscope for the New Millennium, published in 1997, Eric Meece is back with a revised and extended forecast, and some new visions for the future. He is a Nostradamus for our times.
Chapters (so far) in the new book Horoscope for the New Age:
LOOKING PAST THE POINT OF NO RETURN: 2012-2020
Predicting Presidential Elections
My published predictions, 1974 to 2013
You Tube Videos:
Predictions that Came True, 2001-2011
Predictions that Came True for 2008 to 2012
Predictions for 2013 and Beyond
More to come!
---