Horoscope for the New Age: Beyond 2012, my latest book.


http://philosopherswheel.com
Please update your records.
This is the home page and index for Eric A. Meece a.k.a. E. Alan Meece.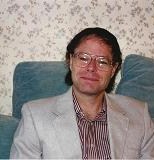 These are my favorite activities:
author, Horoscope for the New Millennium by E. Alan Meece. Get the latest scoop on predictions, prophecies and earth changes. Some people say my correct predictions make me seem like a new Nostradamus!
The Philosopher's Wheel by E. Alan Meece (in process!) Click on the link or scroll down to see my articles and essays.
Holistic Arts Fair, and current CEO of Holistic Arts Fair Assoc.

The HOLISTIC ARTS FAIR presents OPPORTUNITIES to discover the creative possibilities today in holistic health, human potential, the visionary arts, spiritual and psychic awareness, ecology and alternative technology.
Former producer, New Age Renaissance Fair: click here for information, history, etc.
Member, practitioner and volunteer organist at Community of Infinite Spirit
Organ music composer, with sheet music available of my compositions. You can buy my MP3 recording(s) at Soundclick.
Broadcasting currently on the internet station stillstream
Listen to my live show Mystic Music on Monday evenings.
I enjoy keeping fit and have run marathons, and have been an assistant coach with the San Jose Fit marathon training program.
---

---
---
Other Articles by
E. Alan Meece/Eric Meece
---
Thanks and my compliments to Deborah Sanford DiSalvo for setting up and getting me started on this web site!
---
Some very interesting links to the holistic, new age and visionary realms in cyberspace:
New Age, holistic and spiritual networking
Some other spiritual and metaphysical sites
Astrology
Visionary Art Renaissance
The New Politics
New Age and Visionary Music
---
BACK TO TOP
Horoscope for the New Millennium
some articles by E. Alan Meece
---