With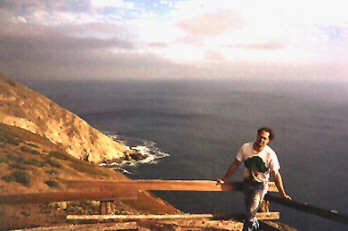 Eric Mystic
philosopherswheel.com/mysticmusic.html
For something special and out of the ordinary, tune into Mystic Music with Eric Mystic, Monday evenings on stillstream.fm at 10 PM central time, 11 PM eastern, 8 PM pacific . Take a vacation from ordinary reality and catch a glimpse of mystic spaces.

What is Mystic Music?
| | | |
| --- | --- | --- |
| | | The Mystic Music program has been broadcasting almost continuously now since March 28, 1986. Mystic music is that kind of sonorous sound experience that lifts and awakens you above normal consciousness, even if only for a few moments. If you listen sensitively, it puts you in touch with your most special memories and forgotten dreams. It is relaxing and good for your plants (and your body too; not to mention your mind, heart and soul). Remember, it is beauty that heals. Mystic music remains true to the original purpose of music: to help us contact the spiritual dimensions of life and reveal the sacred to us; and to, as I say, "keep the spirit alive." |
Such music is a vast field, and my program features only that portion of it which I am most familiar with and have access to or permission to play.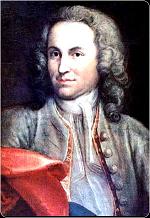 J.S. Bach is the Master of Mystic Music, and has influenced some of the other music I play. His Toccata in F Major, S. 540 helped inspire my interest in organ music, and I recently noticed that it's a perfect symbol of the 7 chakras and the hero's mystical journey (click on the link to read my essay about this).

Vierne
I might also play the music of other classical composers; chiefly the sorely-neglected music of turn-of-the 20th-century composer Louis Vierne and other masters of the late-romantic and modern French school of organ music. As an organist and composer myself, I have a special interest in organ music and think it the most valuable and overlooked part of the classical field--perhaps because it has been too closely linked with "church." Much organ music, although naturally mystical because of the grand mystique of the organ sound, is not, however, specifically religious.
I might also play a few other classics, ranging from Bach and Baroque to romantic and medieval; choral and orchestral as well as organ and harpsichord. These mystic classics are mostly but not always neglected on "mainstream" classical stations. I call it the "old" mystic music.
---
Ambient music is the mainstay of my program on stillstream. Some of this is called "New Age," and indeed some of this music may become the "classical music" of the future. Sometimes it is called "visionary music." The "new" mystic ambient music I play includes spacious, contemplative, heartfelt, trance-inducing and psychedelic sounds in such sub-genres as space music, electronic, acoustic, and world fusion; a mix of entrancing, spacey drones and fluid, melodic structures.
See my list of top picks of the year and all-time favorite tracks here.
See my all-time list of New Age CDs here
These are my favorite "new" mystic music artists (not all of those listed here or below can be heard on stillstream):
A pioneer in the field who has influenced many others since the early 1970s, Klaus Schulze created several compositions which remain among the greatest classics of new mystic music. His sounds are haunting, hypnotic, innovative and sometimes psychedelic. Along with Tangerine Dream, Schulze is the creator of the very-influential Berlin/European electronic music school. Sometimes it is also called cosmic rock.

An accomplished player of sitar and other Indian instruments, David Parsons, of New Zealand, has made many journeys to the Tibetan and Indian region to record samples of the music, the chanting of monks and other sounds found there, and combines them with his unparalleled electronic artistry. His vivid, healing, inspiring music takes you into the heart of inner spiritual spaces as no other music does. Overall, his music is the best of the new mystic music genre.

An artist now living in Utah who is currently the most prolific and creative in the field, and perhaps may soon be the equal even of David Parsons! Robert has not been very successful yet in promoting his music, but you can get ordering-info at his new web site (click on the link above). His electronic space music is very sonorous, sensuous, gentle, healing and romantic; honest and heart-felt, yet expressed in the spacious, flowing, innovative styles of today. His style varies from very bright, joyous, emotional and cosmic to deeper, shamanic, Native American-influenced sounds.

From California, Robert Rich has been a frequent live guest on Mystic Music. His music is always very sophisticated, well crafted and contemplative. He has not only been influenced by other spacemusic artists, but also by styles from around the world. His intent is to help us access the deeper, surreal, forgotten layers of our being beyond ordinary consciousness that can renew our sense of ourselves, and also to blend through music the fluid, sensuous aspects of life (evoked with sounds he calls "glurp") with the mathematical, mental aspects. Robert is also an expert dream researcher and medical technician, and has a degree in psychology from Stanford.

One of the earliest and greatest in the field of electronic space music, his music was the first that I knew and loved in this genre. Reknowned for his "planetary" and "galactic" soundscapes, he is also a prolific composer of soundtracks for films such as "Baraka" that explore sacred sites and exotic "lost worlds." His sound often has a jewel-like radiance that envelopes the listener in haunting atmospheric tones.

Much like his younger colleague Robert Rich, Steve Roach of Arizona has become a revered cult figure in the field of electronic space music. Called a "techno-shaman" and the "landscape artist of dreamtime vistas," Steve is a master of deep space and tribal sound worlds that dissolve the borders between ancient and modern perspectives. He is also known for many collaborations with other musicians, including a number of my favorites also mentioned here.
Other great new mystic music artists include:

Electronic space/ambient music - healing/angelic emphasis


Other electronic space/ambient - often deeper and darker (see also list of favorites above)

Thom Brennan - scenic soundscapes from the Seattle area; highly recommended
Dan Pound, musical medicine for the soul.
Andrew Lahiff, great soothing and inspiring soundscapes.
Bing Satellites, prolific, longform ambient music composer from the UK.
Max Corbacho, great synthesist from Spain
Vidna Obmana/Dirk Serries - slow and rich ambient music
Jonn Serrie - composes music for planetariums that also has a smooth, melodic, seascape-like sound
the DiN label - Ian Boddy, Markus Reuter and other fine purveyors of electronica
Richard Bone - his very ethereal, deep atmospheric sound is only one of his many styles; also see Hypnos under Interesting Links below for other similar great artists
Danna & Clement - Canadian duo with some inspiring and influential works
Brian Eno - the pioneer of quiet ambient, atmospheric music
Numina - a.k.a. Jesse Sola from Colorado, creates well-crafted and rich experiences in sound.
Brannan Lane - artistic, deep and hypnotic.




Techno-ambient and German grooves


Neo-classical New Age

Erik Wollo uses guitar as the primary instrument in a highly imaginary and emotional music, building a bridge between grand symphonic realms and gentle, minimalistic and serene atmospheres.
George Wallace (from PA, not AL) - very beautiful, deliciously alive, slightly jazzy
Ken Elkinson, brilliant short-form piano and synthesizer works.
Don Slepian - some classic spacey works, plus many neo-classic electronic tunes
Constance Demby - classical sacred electronic new age music
Tim Story - composes short, haunting, romantic pieces
Michael Whalen - electronics and piano - like rain through my hands
Mark Isham - brilliant film music composer who also plays trumpet
Richard Burmer - melodic electronic
Emerald Web - late group that was a pioneer in neo-classic new age and "wizard tales"
Kat Epple of Emerald Web in new partnerships such as Chuck Grinnell, still making great music




Acoustic and world-fusion styles

For recommended recordings by these and other artists, visit my Top 100-plus New Age/Space listings
There are a great many other fine composers and performers in the new age and mystic music fields, which is still very productive of new talent. For other suggestions visit Darv Krizton's site, the Visionary Sound Arts Interface.

My all-time Top 10 New Age and New Mystic Music CDs and Albums, as of Dec.2009

| Title | Artist | Favorite Track |
| --- | --- | --- |
| Picture Music | Klaus Schulze | "Totem" |
| Communion | George Wallace | "Within the Dream" |
| Himalaya | David Parsons | "Rishikesh" |
| Dorje Ling | David Parsons | "Dorje Ling" |
| Vibrant Water | Thom Brennan | "Vibrant Water" |
| Horizons Call | Robert Carty | "Within Love" |
| Natural Wonder | Robert Carty | "Love Life" |
| Body Love 2 | Klaus Schulze | "Moogtique" |
| Music for Awakening the Light Body | Michael Hammer | "Awakening the Light Body" |
| Winter | Kevin Kendle | "Midwinter" |
---
Some very interesting links
Music Links:
I have an internet broadcast on stillstream on Monday evenings; listen for me there! sadly, the radio station I was formerly on for 24 years is currently a victim of very bad management, so I no longer broadcast there; perhaps someday again
Homepage for Robert Carty, brilliant romantic and mystic electronic ambient, world fusion and spacemusic composer.
I have lists of favorites in case people want further information about the best music that I have played. There are links on these lists to internet sites where you can hear some of them if you have a broadband computer (DSL or better).
You can also hear some of this music on my YOU TUBE channel, and you can subscribe.
Guests on Mystic Musings, 1988-2010
Home page index for Eric Meece
Join me on facebook and be my friend; keep in touch
Stillstream commercial-free internet ambient radio
SomaFM commercial-free internet radio
LLoyd Barde, former owner of Backroads Distributors, still has CDs for sale.
Spotted Peccary, a label featuring many fine composers including Michael Stearns, Greg Klamt, Mark Rownd, Erik Wollo, J. Arif Verner, etc.
Aucourant Records, Robert Scott Thompson's ambient, electronica and new age label, also featuring Brannan Lane, Dino Pacifici and others.
Tracks Across the Universe, a book/CD-ROM and 3 CD-set covering the history and great examples of ambient, space and electronic music, produced by Jim Brenholts and Robert Scott Thompson.
Groove Unlimited, formerly Cue Records NL, a mail order service and record label for New Age, electronic and space music. Artists include Ron Boots, Hemisphere and Alpha Wave Movement.
Hypnos Records, a quiet, ambient, spacemusic label from Oregon; also has a new Binary sub-label for uptempo, trance, European-influenced e-music. Many great artists are featured on both labels.
Ultimae Records, great techno-ambient label from europe
Projekt, an excellent dark-ambient label
Organ Historical Society Catalog, best source for organ music

---

Lee Mallory - information and links to find his and related music, just below my essay on my experiences with this late-great folk-rock artist of The Millennium.
Check Amazon for Many Are the Times which features "That's the Way it's Gonna Be" and 18 other older songs, plus 2 of his later ones.

---
Other links: arts, philosophy, spirituality, new age, political, etc.